Easter day is upon us. I am not sure about you, but I have been thinking of what to do for our Easter Dinner Menu. Since we won't be doing a large family gathering this year, my audience for my fun twist on foods is almost non existent. My younger kids would be happy with cereal and pie, while my oldest son (a home chef & restaurant cook) likes everything & my husband prefers traditional food and will gladly TRY most foods I make. Where to begin with my Easter dinner? For this article, I have compiled 17 simple Easter dinner ideas that I think would make a great addition to any Easter menu. I hope this sparks some creativity &  inspires you to create a fun non traditional menu, while incorporating some traditional Easter comfort foods.
Happy Easter & always find your patch of sun
Appetizers
Deviled Eggs with Bacon
A delicious twist on a fan favorite. Plus, most everything is better with bacon.
View the recipe here
Cheesy Garlic Crescent Bombs
Crescent Rolls and Cheese? Yes please!
View the recipe here
Rolls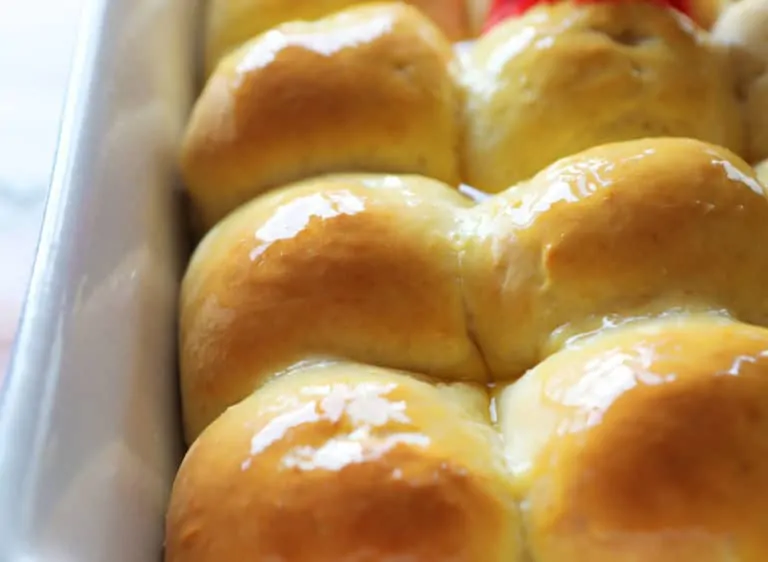 Simple, easy and tasty. Plus, the smell of these baking will get everyone excited for dinner.
View the recipe here
Main Dish Ideas
Hawaiian Ham Skewers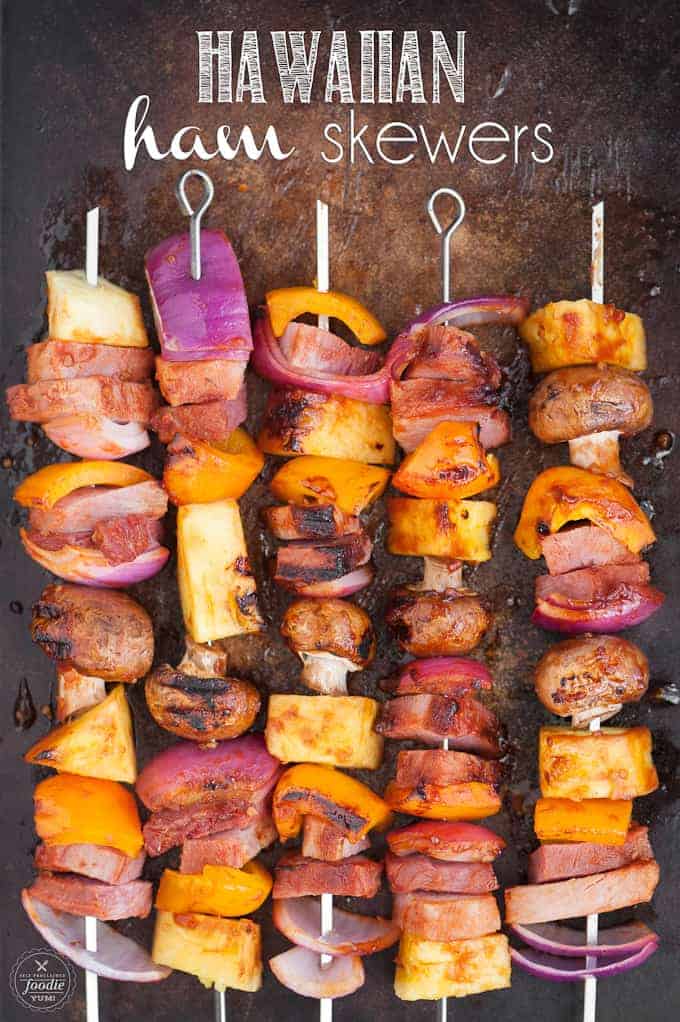 There is so much room for variety with kabobs as a main dish.  In fact, kabobs have been a tradition for us the last couple of years.
View the recipe here
Lamb Kabobs
Skip the traditional lamb roast and BBQ these up instead. Don't forget the sauce!
View the recipe here
Crock Pot Pork Loin
Brown sugar balsamic glazed pork loin. This can be cooking in your crockpot while you have your other dishes in the oven.
View the recipe here
Crispy Baked Scallops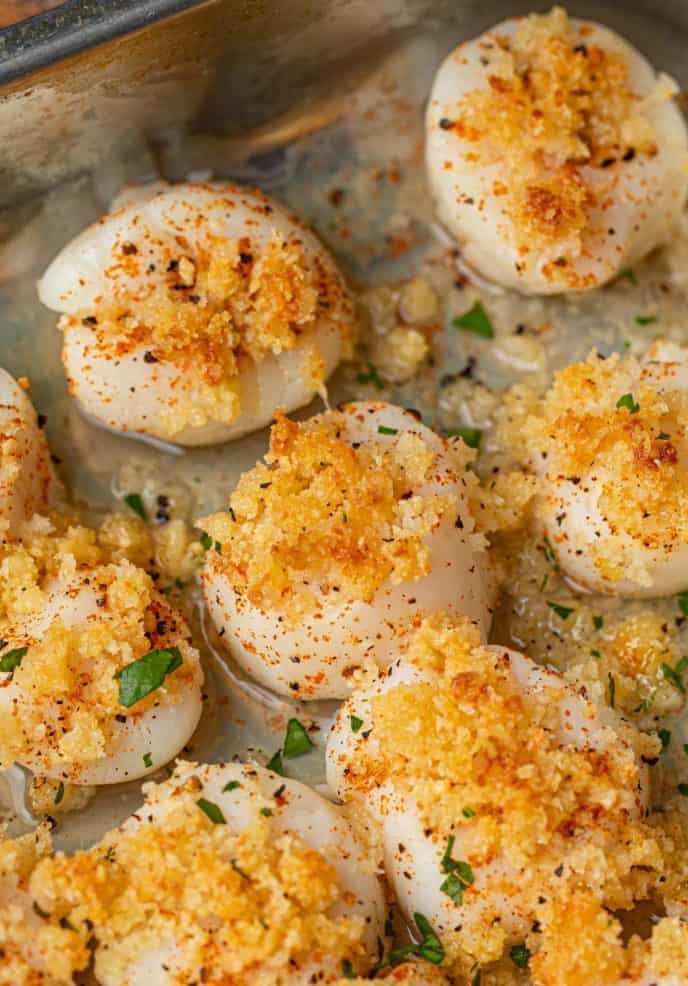 I love seafood and this dish is not going to disappoint. Make it a new traditional menu item for you and your fellow seafood lovers.
View the recipe here
Vegetarian Easter Pie
A good vegetarian recipe that is sure to even please the meat lovers in your home.
View the recipe here
Side Dishes
Easy Cheesy Bacon Potato Casserole
One of our family favorites! It really is a perfect comfort food dish.
View the recipe here
Creamy Stovetop Mac and Cheese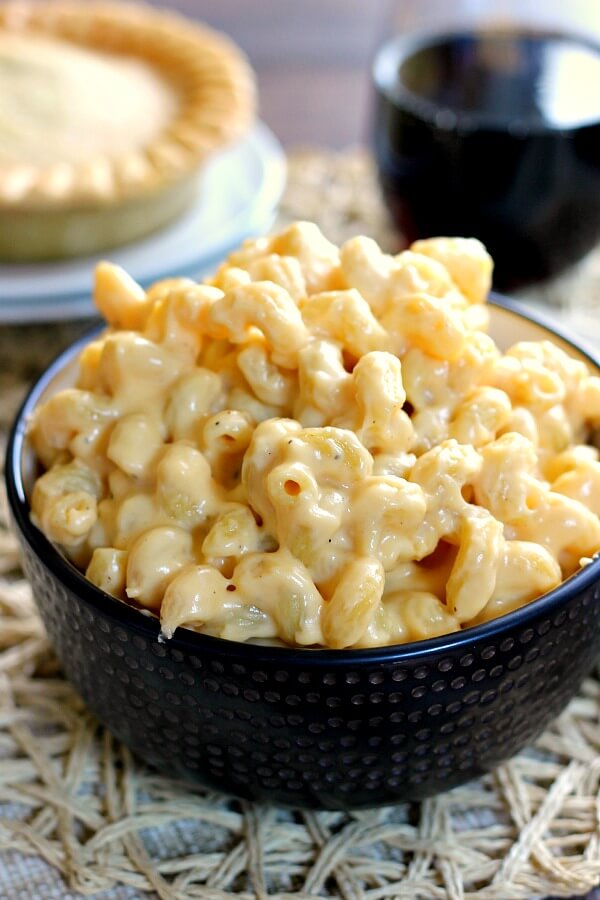 Mac and cheese with 2 kinds of cheese and heavy cream. YUM
View the recipe here
Creamy Penne Pasta Salad with Garlic, Tomato, Bacon and Mozzarella
Instead of a traditional macaroni or pasta salad, try this delicious combination.
View the recipe here
Cucumber Greek Salad
One of the most refreshing side dishes. You cannot go wrong with a Greek Salad, especially along side of all that yummy comfort food.
View the recipe here
Honey Garlic Roasted Carrots
If carrots are a "must have" on your menu, give these a try.
View the recipe here
Roasted Broccoli with Lemon and Garlic
Probably one of my favorite vegetable side dishes, lemon garlic broccoli is good any time of the year. This will make a great compliment to your Easter Dinner Menu
View the recipe here
Desserts
Carrot Cake Cookie Bars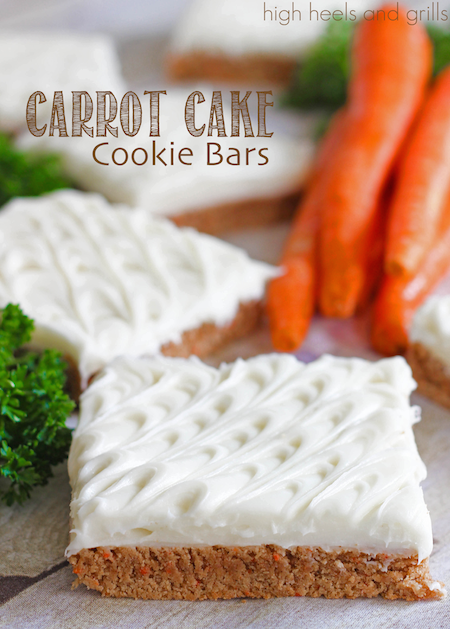 Super simple recipe made with just a few ingredients. Carrot cake is always a good dessert choice.
View the recipe here
Sour Cream Lemon Pie
When I think of Spring or summer, I immediately think of lemon. Lemonade, lemon bars and now this pie will definitely be on that list.
View the recipe here
 Vegan Salted Caramel Pudding
Salted Caramel Pudding AND it is vegan too! Done deal with this recipe.
View the recipe here